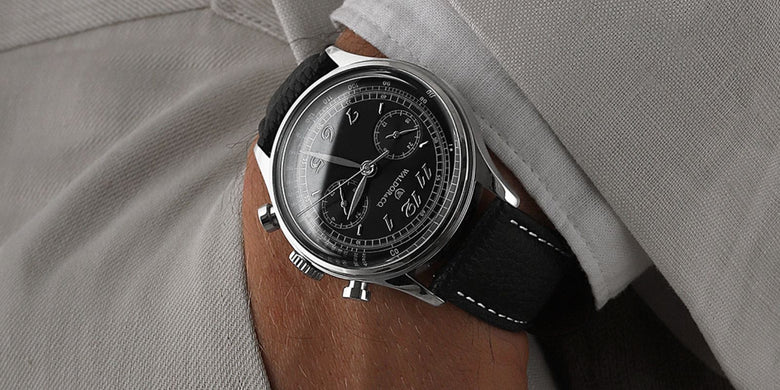 Meet the Avant 39 Eze in silver: A Timeless Blend of Classic Elegance with Modern Precision
The Avant 39 Eze is a striking timepiece that seamlessly combines the charm of vintage design with modern aesthetics. This charming wristwatch exhibits both artistic finesse and horological precision.
This timepiece draws its inspiration from the picturesque French village of Eze and exudes a sense of European sophistication that speaks loudly. The screw-down case back protects the watch from water entering, while the gently curved mineral glass with an anti-reflective coating ensures beneficial readability in any lighting condition. The Avant 39 Eze, powered by the dependable SEIKO VD32 movement, is a paragon of precision and dependability, meeting the expectations of today's style-conscious gentleman.
The watch's perfected silver finish lends it a distinct air of elegance, while the soft black leather strap, embroidered with delicate stitching, provides both comfort and flare. The Avant 39 Eze is destined to be a multipurpose companion, elegantly shifting from business to ballroom, effortlessly complimenting your attire.
The Avant 39 Eze is, in essence, an exquisite mix of vintage appeal and modern precision. This timepiece has the potential to become an essential accessory due to its gorgeous design, unique features, and solid performance. Find out more about it here.