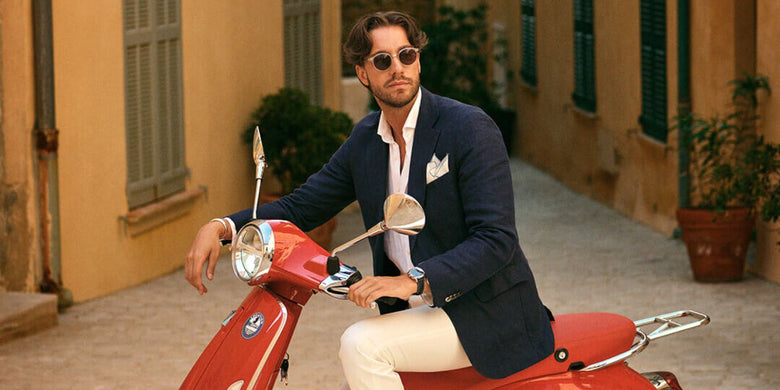 Introducing the Chrono 39 Sardinia Leather Edition
The Chrono 39 Sardinia continues to sell out time after time. Now, we are unveiling it in a new edition distinguished by a captivating blue leather strap enhanced with white seam detailing. This edition effortlessly creates the perfect dress watch and the leather strap not only adds to its aesthetic charm but also ensures comfort throughout your day.
This edition's charm lies in its simplicity – the serene blue leather strap matches the deep blue dial and the white seam detailing adds a touch of artistry, showcasing our dedication to intricate craftsmanship.Beyond aesthetics, we've paid a lot of attention to comfort. The supple leather strap ensures a comfortable companion, accompanying you through throughout your day.
The Chrono 39 Sardinia is powered by SEIKO VK64 Hybrid movement. This movement is a marriage of tradition and innovation, seamlessly integrating the reliability of mechanical movements with the precision of modern quartz technology. This hybrid ensures not only exceptional accuracy but also longevity.